Roof Repair In Raleigh, NC
Roof Repair In Raleigh, NC
Your roof provides protection to your home from outside elements. It also helps prevent water damage and can help save you on energy costs. But what happens when your roof doesn't perform as it normally should? You need the expertise of a reputable and experienced roofing company in Raleigh, NC to assess the types of repairs and to carry out the best solution.
C.J. Deans Roofing offers the highest-quality roof repair services with an emphasis on focusing on even the smallest details. Our Raleigh roofers will make sure that your precious assets are protected. We guarantee to properly maintain your roof to ensure it does its job – to protect your home and your family. Contact C.J Deans today for your roof repair in Raleigh, NC.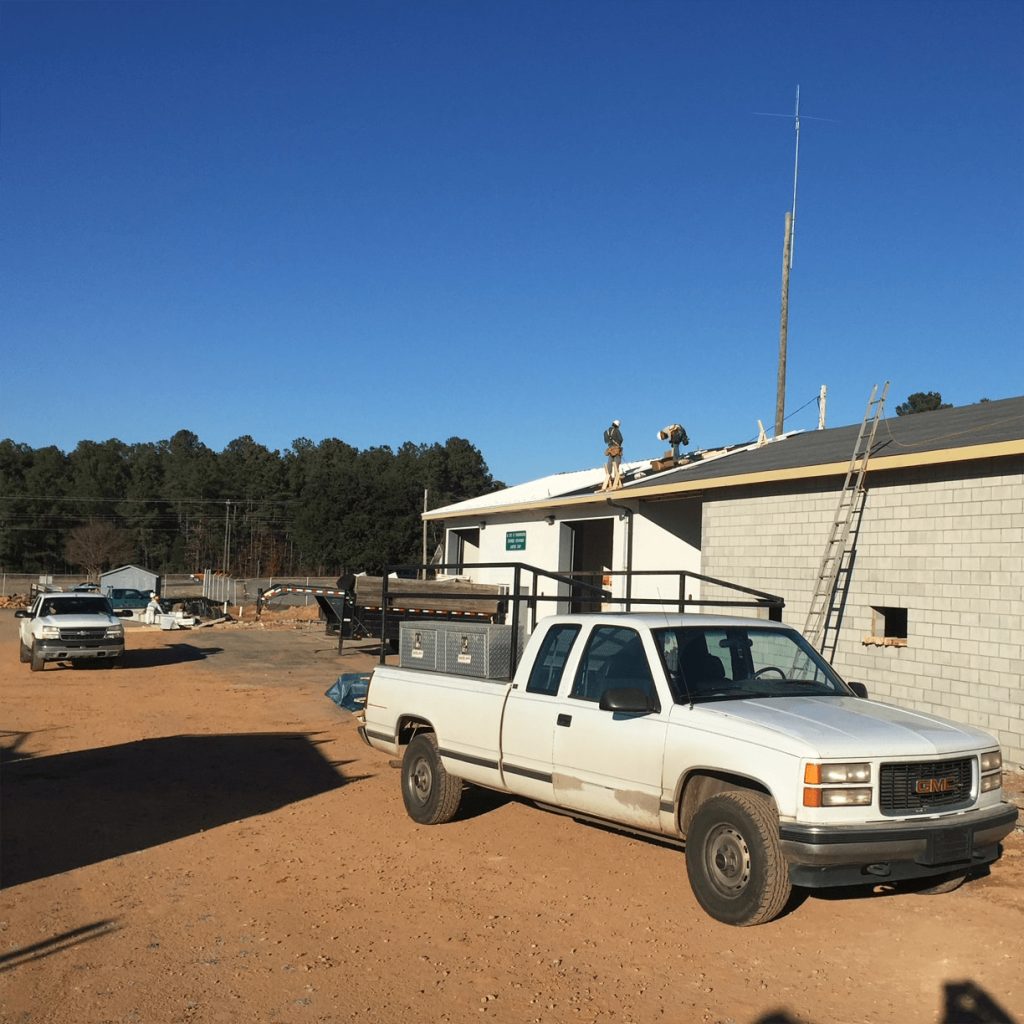 Do I Need To Repair Or Replace My Roof?
Just because there is a leak to your roof, that doesn't necessarily mean that your roof needs to be replaced. You should take into account the following:
The age of your roof: Most roofs will last between 15 and 25 years before needing to be replaced.
The severity and number of leaks: If there are only a few small leaks, then you can usually fix them with a quality repair from a reputable Raleigh roofing company. If there are multiple leaks or other serious issues, you should consider a total roof replacement.
The extent of damage to your Raleigh Roof: This is usually the case if your roof suffered damage from a storm or for instance if a tree fell on top of your roof. Repairing the damaged area in one location may be the most cost-effective and efficient. Replacing your roof can help preserve structural integrity and protect your Raleigh home or commercial business from the elements if the damage is more extensive.
Our Raleigh roofing company will conduct a comprehensive inspection to determine the extent of roof damage and offer high-quality roofing repair or replacement services. You can always count on C.J. Deans Roofing for all your Raleigh roofing needs!
Signs That It's Time To Repair Your Raleigh Roof
Typically, roof repairs are the most affordable solution to your roofing problems. These are examples of minor or moderate roofing damage where C.J. Deans Roofing recommends a repair instead of a replacement.
You may have missing or damaged shingles. You should have your roof professionally inspected for any damage or underlying issues before repairing any of the missing shingles. Remember that shingles can fade over time so it may be difficult to match them to the surrounding shingles. Having a professional roofing company inspect your shingle roof is always recommend if there are missing shingles on your roof.
You can patch or partially re-roof a section of your roof that is damaged. Partially reroofing appeals to homeowners because it is cheaper and requires less work than a complete roof replacement. It will also solve any roof issues that may be present. It can be challenging to match patchwork repairs to an existing roof, just as it is with replacing shingles.
In Need Of Raleigh Roof Repairs? It's Time To Call C. J. Deans Roofing Today!
No matter if your roof was installed by C. J. Deans Roofing or by another Raleigh roofing company, we can handle any Raleigh roofing repair you require. Our Raleigh roofers can handle any type of roofing job, from minor repairs to major roof replacements. We have seen the results of inexperienced roofers trying to tackle large jobs. Unfortunately, many roofing contractors advertise roofing services but lack the necessary training and experience. Our Raleigh roofing company is a specialist in roof repairs. If your previous roofing contractor installed substandard roofing or used defective materials, we are here to help!
Your roof protects you not only from the elements but also from intruders, and other threats. C. J. Deans Roofing is your premiere roofing company in Raleigh, N.C. We can help make sure that your commercial or residential roof is protected today and in the future.