C.J. Deans Roofing offers a level of expertise and experience that only a few roofing contractors can match. We've worked on hundreds of commercial and residential projects, managing everything from shingle replacements and leak repairs to complete roof installations for new office complexes. No roofing job is too big or complex for us. We do a lot to promote good business practices and solid work within our roofing industry. We strongly believe that the higher the bar is set, the better off families and businesses are.
Establishing a relationship with you that is built on trust and performance is highly valuable to us. We are proud to have been able to provide quality roofing services to all of Raleigh, NC, and its neighboring cities which include:

Garner, NC.

Cary, NC.

Apex, NC.

Clayton, NC.

Holly Springs, NC.

Wake Forest, NC.

Fuquay-Varina, NC.

Durham, NC.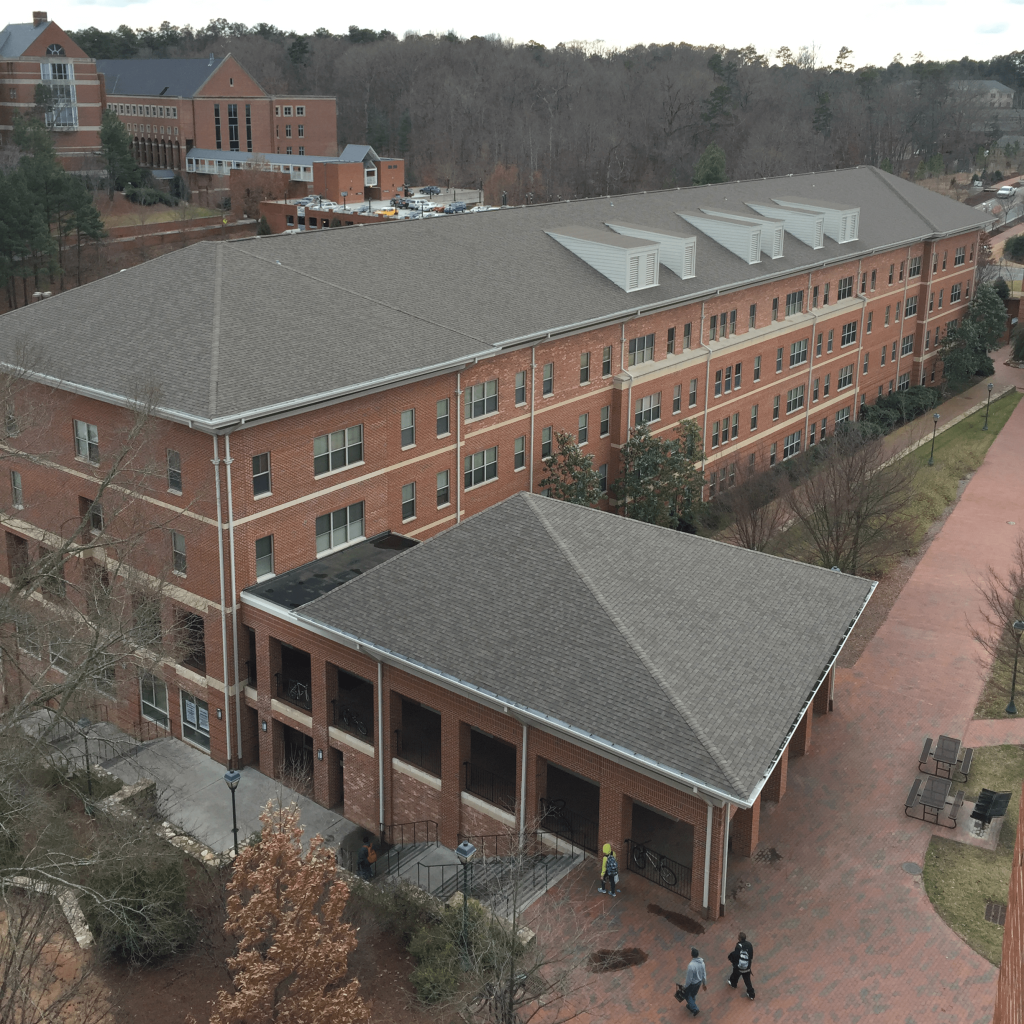 At C.J. Deans Roofing, we focus on our employees so they can focus on you. We invest heavily and put great effort and time into our staff so that only the best roofers are carefully picked to provide reliable performance during their roofing services to you. Therefore, when we take on a roofing project with you, you can trust that your roof is in the good hands with our highly trained staff. Whether your roof simply needs repair or an entirely new set of roof materials, we will install every piece and part to exacting standards so you can rest easy knowing that you receive the full benefit and longevity that was intended by us to you.
From the moment you reach us at C.J. Deans Roofing, you will find our staff to be very courteous and respectful, and we never hesitate to go the extra mile to keep our customer's satisfaction. With our prime quality Raleigh roofing services, we ensure your roofing needs are all met. We create long-term relationships with our customers while allowing them to benefit from our expertise and commitment to excellence. Our customers can always count on us to be there whenever we are needed.

Perfect Installs
Your roof is your home's main defense against the elements. Let us walk you through the best options for your home and select what's perfect for you!

Upkeep & Repair
Hurricanes and bad weather can cause severe damage to your roof; luckily, we have your back! Once we're done it'll look good as new!

We Got You Covered
We will work with you to figure out precisely what your roof needs. There's nothing that we can't do!!
C.J. Deans Roofing handles roofing jobs of all sizes. And with our experience and reputation in the roofing and general contracting industry, we can professionally handle all types of roofing projects ranging from small roofing repairs to large and complex commercial reroof projects. We are a full-service residential and commercial roofing company with an established reputation for working closely with our customers to provide the best possible roofing solutions to their roofing problems and ending up satisfied with our results.
Our roofing services cover a full spectrum of roofing needs – from installation, replacement, coating, and repairs. When we establish a one-on-one relationship with you, we always want to deliver reliable roofing services with your best interest in mind. 
Our roofing professionals will listen carefully to your concerns and respond with relevance if the information is already available, otherwise, we will deliver solutions and strive to get the finish that you want and the quality you deserve. We will leverage our premium equipment and employ the finest methods to get the roofing project right the first time. We are a roofing company that operates with integrity and is committed to always delivering sustainable end roofing products to our customers.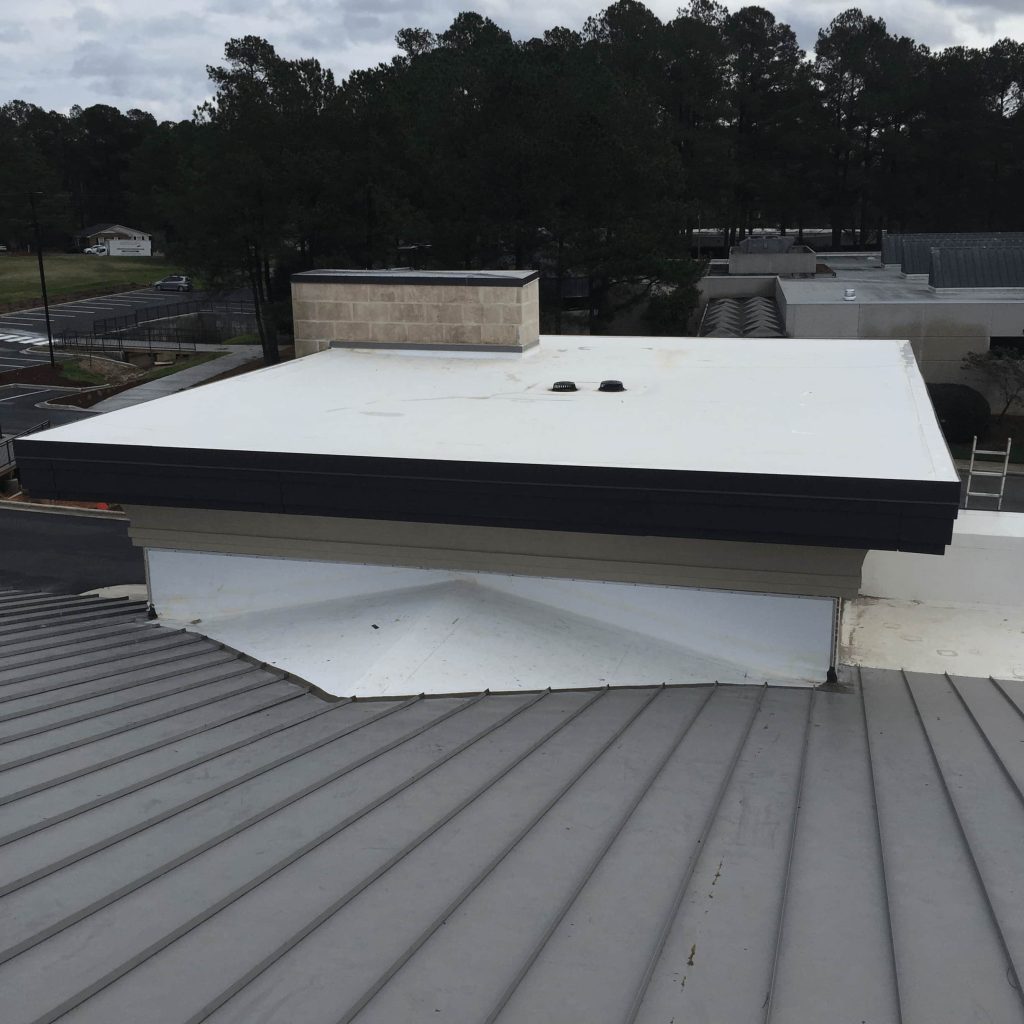 When We're Done, We'll Still Be There For You!
We often hear horror stories from the many people we interact with and hear about roofing contractors who install roofs and cash the check, but when problems arise, they are nowhere to be found or very difficult to contact. Our integrity and profound belief in honest service after the sale will give you peace of mind that we are not like them, and you will never have to face this problem. No one is perfect and neither are we, but should something arise concerning our work, we will be there to make it right for you. This is just another reason why C.J. Deans Roofing is your best pick around Raleigh, NC, and neighboring cities!
We are aware of the difficulty to select the best among a long list of roofing companies, and because we always have your best interest in mind for every customer looking for the roofing services we offer, whether it's a budget or luxury project, make sure to thoroughly check out any roofing company. It is always best to choose a reputable roofing contractor who already has a long list of satisfied customers. Aside from your observation of the roofing company, we also advise you to consider the level of comfort that you have when you finally interact with them. If you need help, our lines are always open to help our local North Carolina residents and businesses! We can't wait to hear from you!