Commercial Roofing Installation Contractor
Commercial Roofing Company In Raleigh, North Carolina
A commercial roof works to shelter and protect its employees from the elements. However, after years of exposure, signs of wear and tear become more evident. Identifying early signs of commercial roof damage is key to inexpensive repairs and replacements. Making sure that your commercial roofing problem is addressed and fixed the correct way is crucial in maintaining the structural health and integrity of your building.  
While many roofing companies offer this kind of service, it can be difficult to find someone you can rely on to properly look after your commercial roofing problems. We have a positive reputation for servicing Raleigh businesses for their commercial roof repair and replacement. While we are located in Raleigh, NC, we also serve businesses in neighboring cities including:

We pride ourselves on having great communication with each of our customers and will work closely with you on your commercial roofing project from start to finish. Whether you need commercial roofing repairs or have a commercial roofing replacement project, you can count on C.J. Deans Roofing to provide you with the reliable commercial roofing solutions you need.
Your commercial roofing projects are in good hands
You might be thinking that one roof is pretty much like any other, well it isn't the case.  Commercial roofs are quite different from residential roofs in terms of design, materials, and installation. Roofs are one of the staples keeping our everyday lives running properly. While you might not realize now how important a well-maintained roof is, you will quickly understand how critical roofs are if they begin their descent into inefficiency. However, not every roof needs to collapse entirely for it to function incorrectly because the most minute issues can quickly escalate.
Our roof contractors will team up to provide you with all your roof coating needs on time. Never put your commercial roof in the hands of roofing contractors who lack the experience and proper equipment.  All roofing requires the right quality materials and proper installation by experienced roofing contractors. As an established Raleigh, NC roofing company, we can provide maximum protection to your building through our commercial roofing services.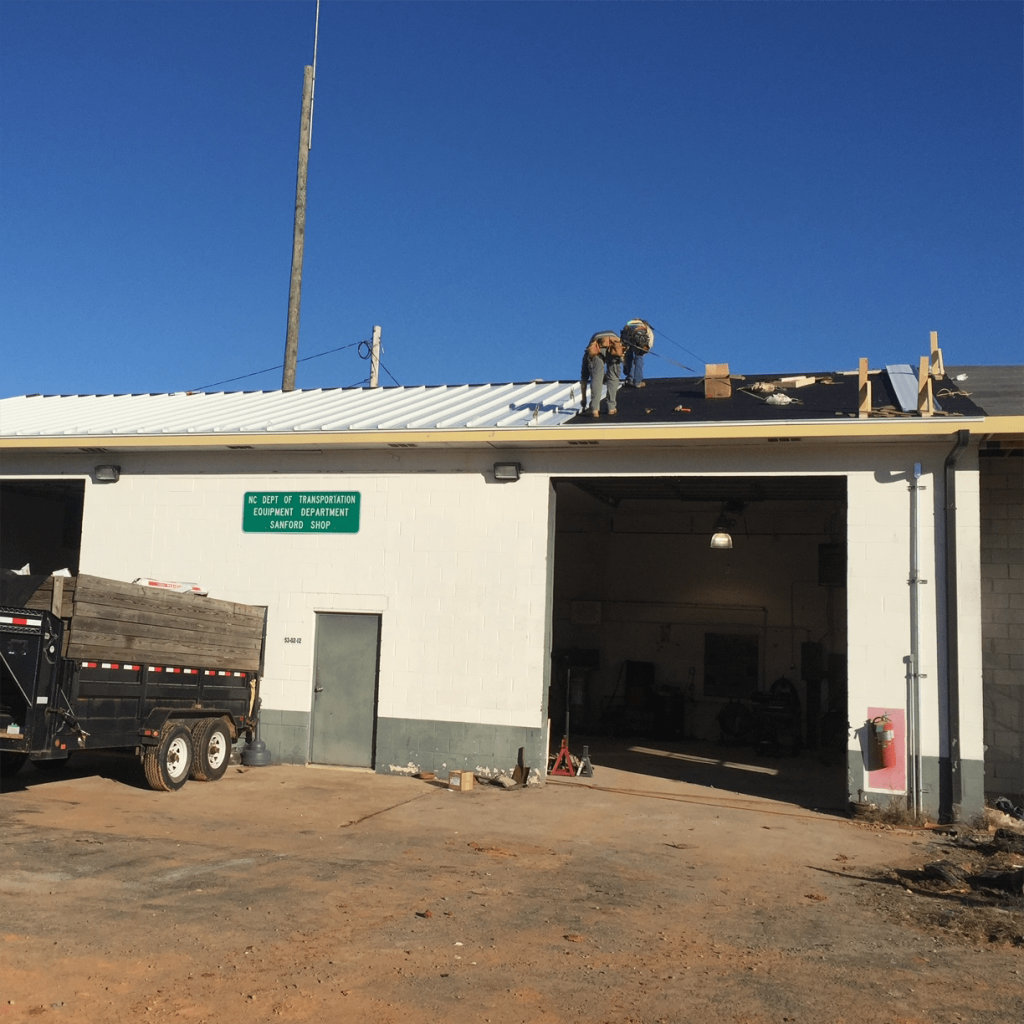 Types Of Commercial Roofing in Raleigh, NC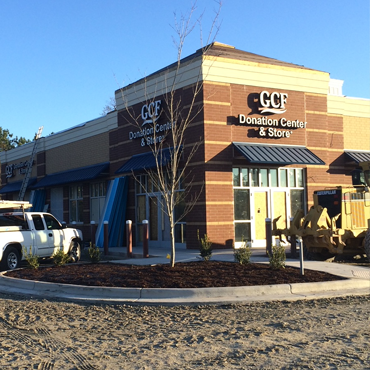 Don't put your roof in the hands of an inexperienced commercial roofing contractor. When you need a professional and experienced commercial roofing company in Raleigh, NC, you can count on C.J Deans Roofing to help protect your commercial building. Whether you're looking for protection or a more energy-efficient roof, C.J. Deans Roofing, Inc. can supply you with the proper commercial roofing material, so you and your employees feel at ease inside your commercial building. Our roof contractors provide commercial roof repair and replacement for the following roofing systems:
It takes one good roofer to know another
The repair, replacement, and installation of industrial roofing are all skills that good commercial roofers have. Any obstacles that come with performing a commercial roof replacement, repair, or full roofing system installation can be handled by a reliable Raleigh, NC roofing contractor. As commercial roofers, we minimize or eliminate inconvenience to your daily operations. Whether it's for roofing repairs, roof coatings, or roof replacements, businesses can rely on our commercial roofing company to provide the perfect balance of current roofing technologies and classic expertise.
We are the commercial roofing company in Raleigh, NC that will get the job done right the first time, whether you need regular or emergency commercial roofing maintenance, a repair to an existing commercial roof, or technical advice in selecting the most appropriate commercial roof for your building.
Raleigh, NC Commercial Roofing Contractors you can always count on
Regardless of the type of industry that you're in, if your building has a significant roof leak, it can quickly escalate to cause serious water damage and may disrupt your business. Commercial roof leaks can cause detrimental effects on your business and increase the stress on both you and your employees. A reliable and established roofing company such as C.J. Deans Roofing, Inc, will ensure that your commercial roof is repaired or replaced correctly with your best interest in mind. We will determine the right materials suitable for your needs and the commercial roof coating or repair that is required. You can trust us to keep you informed in each step of the commercial roofing project from start to finish and ensure a process that is smooth and seamless.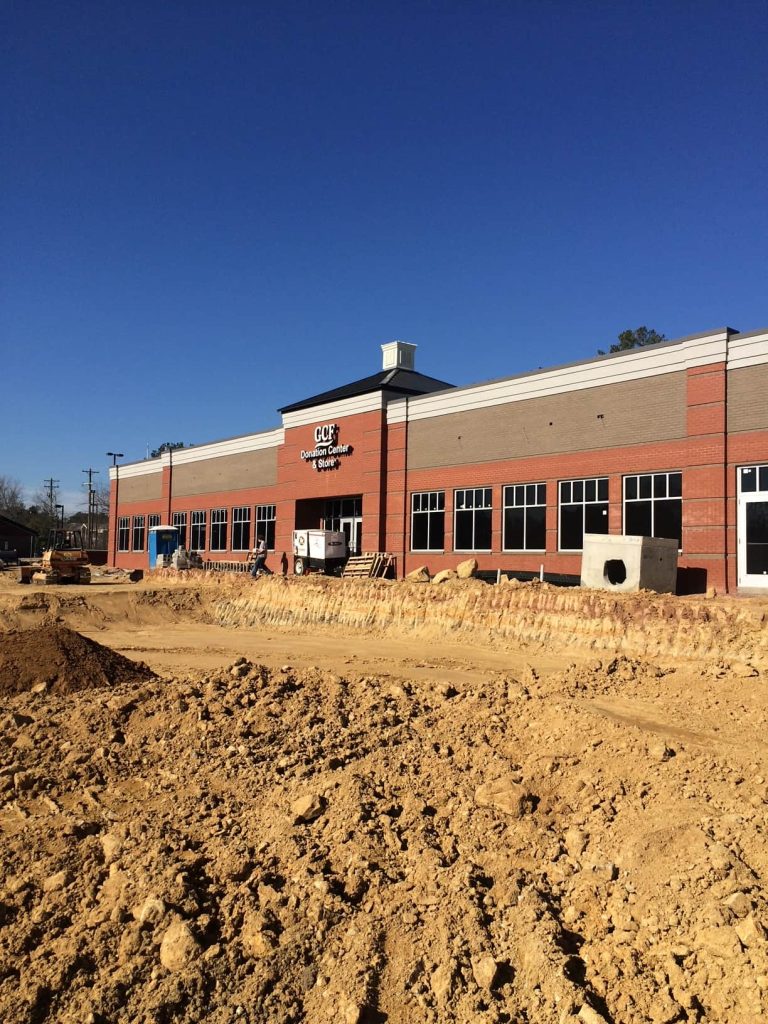 The C.J. Deans Roofing Promise
C.J. Deans Roofing, Inc. covers an entire range of needs – from installation, replacement, and repairs to efficiency upgrades, waterproofing, and more. When we create a one-on-one relationship with you, we can help meet all your commercial roofing needs. Our commercial roofing specialists are there to listen to your concerns and will bring you reliable solutions. With our premium equipment and finest techniques, we assure you that we get the job done right the first time. We are a roofing company committed to always delivering a great and sustainable commercial roofing system to our customers.
Our mission is simple: to bring you satisfaction. With our prime commercial roofing services, we ensure your roofing needs are all addressed and met. We create long-term relationships with our customers through our expertise and commitment to excellence. We stand by our work, and our customers can always count on us to be there when they need us.
If you are looking for a commercial roofing company in and around Raleigh, NC – we are the roofing company for you. Contact us if your commercial roofing project requires service, or if you need an expert commercial roofing company to handle your installation or replacement project!