Commercial Metal Roofers In Raleigh, NC
Commercial Metal Roofers In Raleigh, NC
C.J. Deans Roofing proudly offers a 30-year strong, full roofing service for the repair, replacement, or installation of commercial metal roofing and wall panels adding value and dependability your customers can rely on. We employ a professional team of Raleigh roofers handling roof repairs and replacements on commercial roofs, residential roofs, and specialty roofs. We pride ourselves as one of the best roofing companies in Raleigh, NC that has an extensive portfolio of working on a wide array of roofing projects and jobs to both the community and businesses in Raleigh and the surrounding areas.
Why Choose Metal For Commercial Roofing
Metal roofing is a more appealing option than other commonly used roofing materials. While other options may have lower initial costs, they frequently have a much shorter life span and require frequent maintenance. Asphalt shingles, for example, are prone to shrinking, eroding, and cracking, particularly in areas of the country where they are subjected to extreme weather conditions.
Metal roofing panels are a long-lasting and low-maintenance choice for your next commercial construction project. C.J. Deans Roofing can install a variety of commercial metal panel customizations such as color, materials, styles such as exposed or hidden fasteners, and more. Commercial metal roof panels can help you create a visually appealing building whether you're designing for modern, rustic, or other building styles.
Metal roofing can withstand wind gusts of up to 140 miles per hour and will not corrode or crack due to seasonal weather and can last 60 years or more with minimal maintenance or repairs. A metal roof is also fire resistant and energy efficient, reducing cooling costs by up to 25%.
Though the initial costs of commercial metal panels may be higher than those of traditional roofing materials such as those used on houses, metal roofs are more durable and require less maintenance. These elements contribute to a lower overall lifetime cost of the building's roof.
Raleigh Buildings That Commonly Use Metal Roofs
Metal roofing is used on a wide range of commercial structures that include:
Corporate Offices 

Gyms

Retail Shops

Educational Buildings

Healthcare Offices

Technology Centers

Restaurants

Warehouses 

Breweries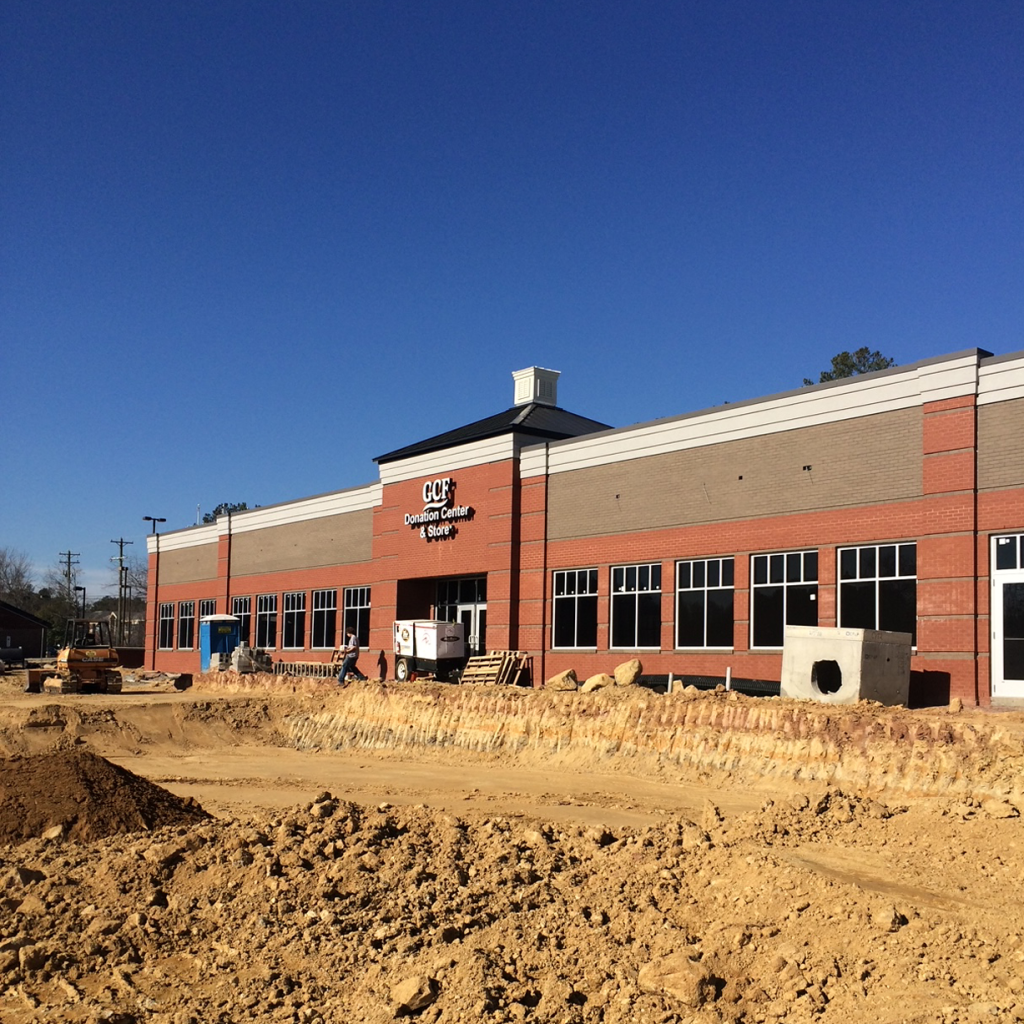 Metal roofs aren't noisy which is contrary to popular belief. The sound produced by rain or hail on traditional shingles is typically comparable to that of a metal roof and sometimes even louder. The interior barrier can actually reduce the level of sound because metal roofing is installed over plywood, felt, synthetic underlayment, or an existing roof.
tanding seam metal roofing is a panel type composed of male and female legs (seams) on the inside. These seams lock the panels together, so exposed fasteners are no longer required once installed. They also come in various types like the clipless panels, which do not have visible screws or clips to attach them down.
Tin Roofing - Specialty Panel Styles
Specialty tin roofing is designed to mimic the appearance of common materials such as ceramic tile or slate shingle, without sacrificing the longevity and energy efficiency qualities of tin roofing. They come in an array of finish options so building owners can enjoy experimenting with the shape of tiles or shakes while choosing whatever color they prefer. Tin roofing in Raleigh has become quite popular over the years. To learn more about tin roofing give C.J. Deans Roofing a call today!
Print Coating Metal Roofs
Print coatings create a combination of one-of-a-kind colors that is unique to any other. This coating can closely resemble designs like slate, wood shake, COR-TEN Steel, or even camo depending on which type of print you select for the project at hand. Unlike any conventional inks and paints, these multi-layered effects produce vibrant colors. They also provide added resistance to fading from sunlight exposure over time like what acrylic paint can do once it has been applied onto an object painted by the said material.
Metal Roofing With Resin Coating
Resins hold the pigment together while protecting coatings from harmful UV degradation. In metal roofs, the most common resins are Polyester, Silicone Modified Polyester, and PVDF. All three have impressive performance ratings but are ranked as good-better-best according to their quality respectively.
During the metal coating process, solvents evaporate, this is necessary to ensure that metal surfaces are coated with a resilient and strong protective layer. Without solvents, the paint fails to adhere properly to any surface without leaving behind an uneven finish.
Without pigments, applying any type of color to any surface is impossible. Adding pigment into the binder/resin establishes the color of the pain. The pigment comes in an array of colors to suit any possible taste and preference.
Choose One Of The Best Commercial Metal Roofers
C.J. Deans Roofing installs high-quality, low-maintenance commercial metal roofs and wall panels that provide dependable performance without sacrificing building aesthetics or lifespan. We can also recommend the best products for a wide range of commercial buildings based on their extensive portfolio, ease of installation, and design flexibility.
With over 30 years of experience in the roofing industry, C.J. Deans Roofing offers cutting-edge roofing solutions supported by competent staff and contractors. Our customers benefit from our team's collective insight and expertise as we continue to proactively seek ways to improve their experiences.